• ergonomics • handguards • racing • snocross • snowmobile • snox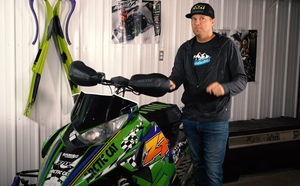 Have a look at this great video Jackson did that explains a bit about the new Gen 3 Flex Tec handguards and installing them.  https://www.youtube.com/watch?v=pyBv1jPxCys
---
• erx • isoc • jumps • snocross • snowmobile • stunts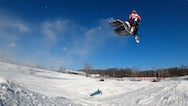 The Rox crew hit the road for KP Crazy Days 2020. This annual event at ERX Motor Park in Elk River, Minnesota, always attracts some epic riders and good times. Pro Snocross racer Kyle Pallin started it a couple years back just as a way of having fun and blowing off some steam toward the end of the racing season. And we did just that. Super big air, super rad course, and some super fun memories. Take a look.
---
• handguards • isoc • racing • snocross • snox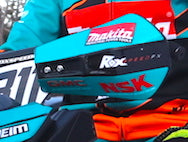 Announcing our ALL NEW larger coverage PRO TEC handguard kit! These Snocross Style, XL size handguards are the same model currently used by many of the top ISOC Race Teams. Made using the same materials as our line of Flec-Tec handguards, our Pro Tec guards offer significantly more coverage area, improved hand protection, a rigid but flexible backbone, and a larger pocket to keep hands dry and warm. These guards also provide a large surface for displaying sponsor graphics. Note: guards are only provided with Rox Speed FX graphic in the center, other graphics must be provided by customer. Can be used with or without the...